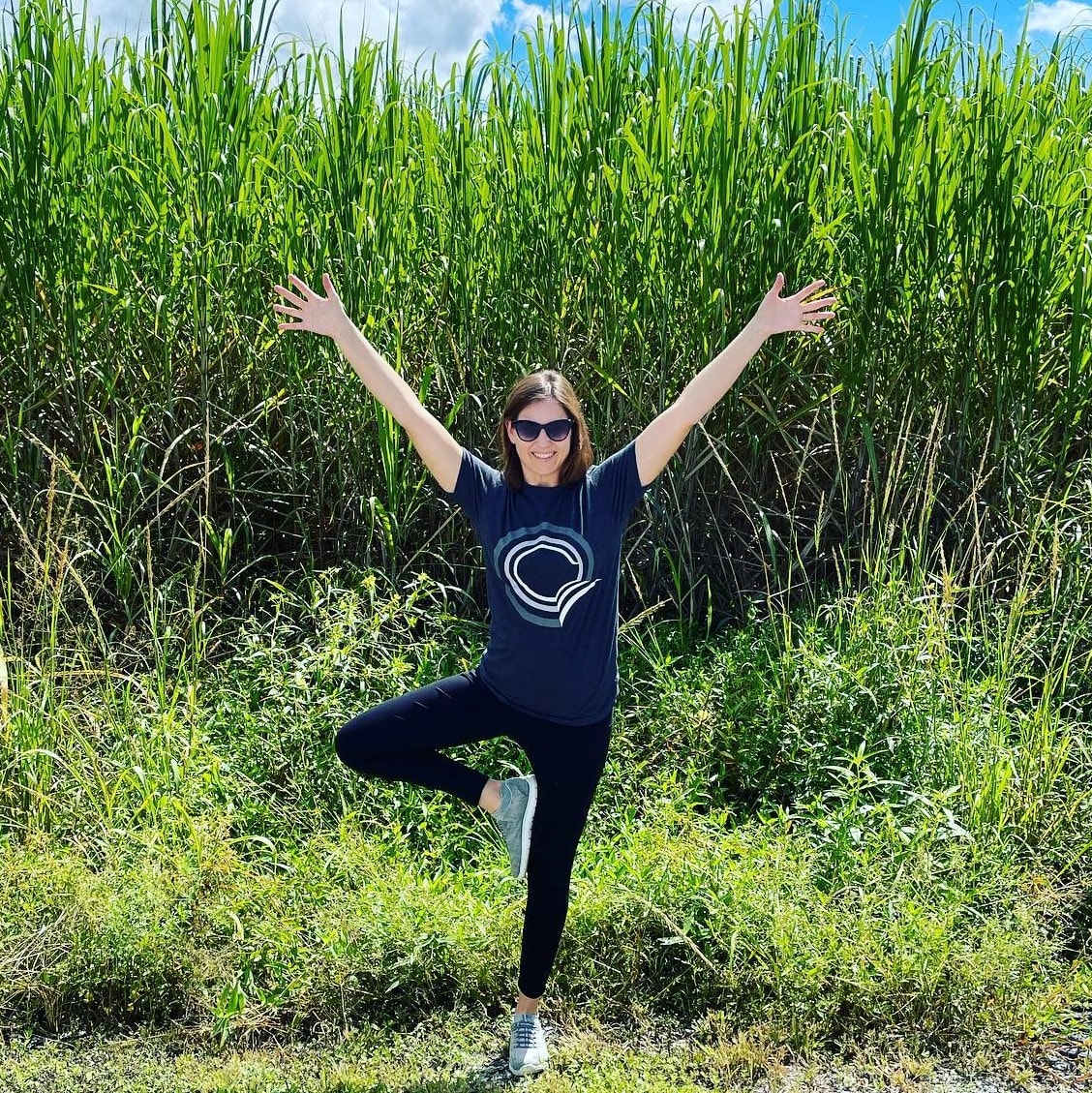 Kate Detiveaux
Hi, I'm Kate Detiveaux!
My Cajun French last name is pronounced: deh – ti – vo. I like to say "Veaux. As in, GEAUX TIGERS!" I'm a Louisiana transplant living in Houston for over a decade and I love this city!
I found yoga as a former athlete in search of a healthier balance to my hectic work life. I quickly gravitated towards a variety of genres and upon furthering my practice, I fell in love with the transformative experiences that yoga offers the mind, body, and soul. This powerful energy, coupled with the joy I receive in learning from others and cultivating community, are what motivated me to become a Yoga Teacher.
I enjoy creating fun yoga classes that are set with intention, utilize breath work, and focus on alignment while incorporating stretching techniques to increase overall flexibility, strength, and muscle tone. Students can expect to leave my class feeling refreshed, inspired, and ready for their next encounter. I am excited to continue my yoga journey with the YogaOne Kingwood family.
Additional favorite activities of mine include bodysurfing, raising plant babies, reading about the cosmos, and munching on delicious plant-based meals. I can't wait to meet you and learn what brings happiness to your life!